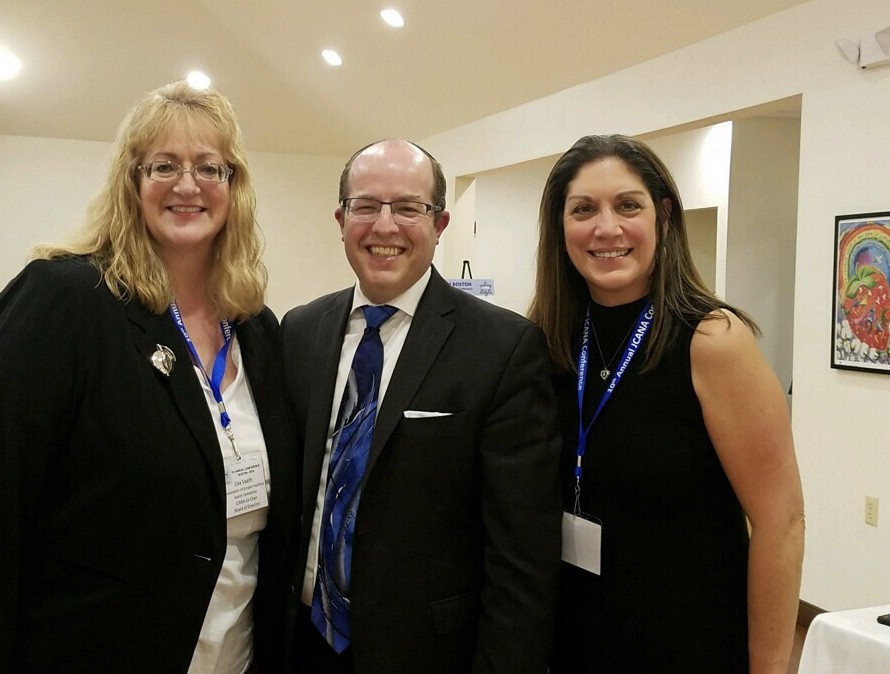 WEST HARTFORD, CONN. (July 2, 2018) – The Board of Directors of the Jewish Cemetery Association of North America (JCANA) has elected Lisa Vaeth as the organization's new Co-Chair.  She shares the position with Jamie H. Cotel of Community Alliance for Jewish-Affiliated Cemeteries (CAJAC) out of New York.  Vaeth served as Treasurer of JCANA for two years immediately prior to this appointment.
"I am very honored to be elected Co-Chair of JCANA," said Vaeth. "Jamie and I, along with a dedicated and talented Board, have a great vision for expanding our organization's membership.  As I begin my term, I plan to continue and expand upon the vision of our organization's original founders: William Draimin of Toronto Hebrew Memorial Parks, Stanley Kaplan of the Jewish Cemetery Association of Massachusetts and Ralph Zuckman of Clover Hill Cemetery in Michigan."
Vaeth has been a member of the Jewish Federation of Greater Hartford staff for 27 years. For the past 15 years, she has been the Director of the Association of Jewish Cemeteries of Greater Hartford, the part of Federation that oversees 30 historic Jewish burial grounds.  At Federation, she has also held positions in general campaign development, women's philanthropy, young leadership, event management, and office management, and she was Director of Operations for 10 years.  Vaeth is also proud to be one of Federation's top fundraisers.
"Federation's cemeteries are in good hands with Lisa," said Howard Sovronsky, President and CEO of Jewish Federation of Greater Hartford. "Along with our lay Co-Chairs Henry Zachs and Victor Bernstein, Lisa helps to ensure that our cemeteries receive the care and respect they deserve. She also works one-on-one with bereaved families to help them honor and remember their loved ones. It's a sacred task and Lisa handles it beautifully. JCANA made a wise decision to elect her as Co-Chair."
In 2017, Vaeth graduated from the International Cemetery, Cremation and Funeral Association at the University of Memphis, where she received a full scholarship for four years.  In addition to her work with JCANA, she is an active member of the Connecticut and New England Cemetery Associations.  She is also Vice President of a local dog rescue and serves on the Board of her town's fuel bank.   
For more information about Federation cemeteries, click here.  To learn more about JCANA, visit www.jcana.org.
Photo caption: JCANA Co-Chair Lisa Vaeth (left) with the organization's 10th Annual Conference Keynote Speaker, Rabbi Daniel Cohen (formerly of Young Israel in West Hartford), and fellow JCANA Co-Chair Jamie H. Cotel.