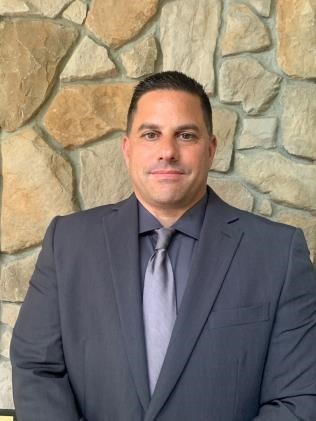 With the dramatic increase in antisemitic incidents and acts of hate over the past several years, Jewish communal security has never been more important. That's why, a little over a year ago, our Federation launched the Secure Community Initiative in partnership with the Secure Community Network, the official safety and security organization of the Jewish community in North America. 
As part of the initiative, this summer we welcomed law enforcement veteran John Colangelo as the first Community Security Director for Jewish Greater Hartford. Since July, he has been working full-time to develop and administer a comprehensive program that provides threat mitigation and security consultations and trainings to Jewish institutions across our region. John has already completed a 30-60-90-day plan, met with numerous community leaders, and begun a series of assessments to ensure that our entire Jewish community is prepared to face and overcome potential security threats. Below, John introduces himself and discusses his commitment to and plans for our community.
Greater Hartford's Jewish community is a place of joy and solace for many – and it must never be violated by those seeking to inflict harm. My name is John Colangelo, and this summer I became your first Community Security Director as part of Federation's Secure Community Initiative. My job is to help ensure your safety. It is a responsibility I don't take lightly.
I come to this role with a plethora of experience. I served as a police officer for 29 years in a multitude of roles, including detective, SWAT operator, terrorism liaison, and trainer. But my goal has always been the same: ensuring the safety and security of the community I serve.
Even the most talented police force can only function well in partnership with the community. The same is true of Jewish communal security. As your Community Security Director, I promise to partner with you, your families, and the Jewish institutions you care about to ensure our collective safety. It's never been more imperative that we look out for one another.
Threats to our security can be frightening to think about – but we can't ignore them. I'm here to help you face potential security issues head-on and more effectively protect yourself and one another. As we learn and prepare together, the apprehension will fade away.
Over the past few months, I've witnessed firsthand that Federation and Greater Hartford's Jewish community are full of caring, dedicated, hardworking, thoughtful people. These qualities mean we are already one step ahead: they're exactly what is required to develop and enhance the skills and programs that will keep all of us safe and secure. 
I look forward to getting to know you and your agencies, schools, and synagogues as we share ideas and work together to strengthen Jewish security. In the weeks, months, and years to come, you'll be hearing more about security trainings, town halls, and enhancements that will help all of us celebrate life's joys and overcome any challenges together. I'm honored to partner with you.
Image courtesy of John Colangelo