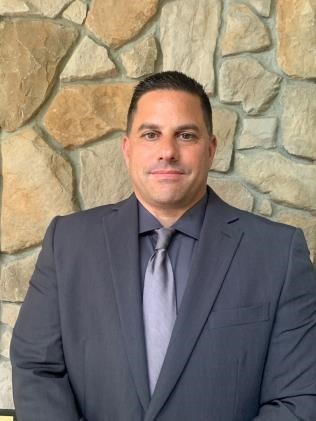 West Hartford, Conn. (July 19, 2021)  – The Jewish Federation of Greater Hartford has hired law enforcement veteran John Colangelo to serve as the first Community Security Director for Jewish Greater Hartford. Colangelo will serve as a representative of the Secure Community Network (SCN), the official safety and security organization of the Jewish community in North America. He will work full-time to develop and administer a comprehensive program that provides threat mitigation and security consultations and trainings to Jewish institutions throughout the region.
Colangelo has nearly 30 years of experience in law enforcement – 24 of those with the Town of Canton, Connecticut, where he retired at the rank of Detective. In addition to extensive investigative work, Colangelo served as a Field Training Officer and conducted Critical Incident Management training. He also served as the town's terrorism liaison after 9/11 and was a member of the regional Emergency Services Team.
During his law enforcement career, Colangelo advised the Juvenile Review Board, a juvenile offender diversionary program; spearheaded the Canton Police Department's college internship program; and served as the primary liaison to state and federal agencies for large-scale, multi-jurisdictional investigations. He has presented nationally and internationally on the importance of interdepartmental collaboration. In addition, Colangelo served on the regional Multi-Disciplinary Team investigating crimes against children and on the Internet Crimes Against Children Task Force.
"We are thrilled to have John join our Federation as the first Community Security Director," said Federation President and CEO David Waren. "With the dramatic increase in antisemitic incidents and acts of hate over the past several years, Jewish communal security has never been more important. John's tremendous knowledge and expertise will help keep our local community safe and secure."
Colangelo will serve as an expert advisor to Jewish institutions such as synagogues and day schools and establish a system of collaboration, coordination, and communication among organizations. He will also serve as a liaison to local, state, and federal law enforcement and represent the Federation and the Jewish community in public security forums.
"I am excited to join the Federation and contribute to the safety and security of Greater Hartford's Jewish community," Colangelo noted. "I hope to use my extensive law enforcement and security background to protect the community from all forms of threats."
###
Jewish Federation of Greater Hartford protects and enhances the well-being of Jews worldwide through the values of tikkun olam (repairing the world), tzedakah (charity and social justice) and Torah (Jewish learning).